True beauty begins with nature.
Your Lawn Care, Fertilizer and Landscaping Experts for Iowa City, Coralville, North Liberty, and Tiffin
At Ketelsen Lawn and Landscape, we give you very personal one-on-one service that fits your specific landscaping and lawn care needs. We use only the best fertilizer, mulch and other lawn care products on the market to make sure you have superior results.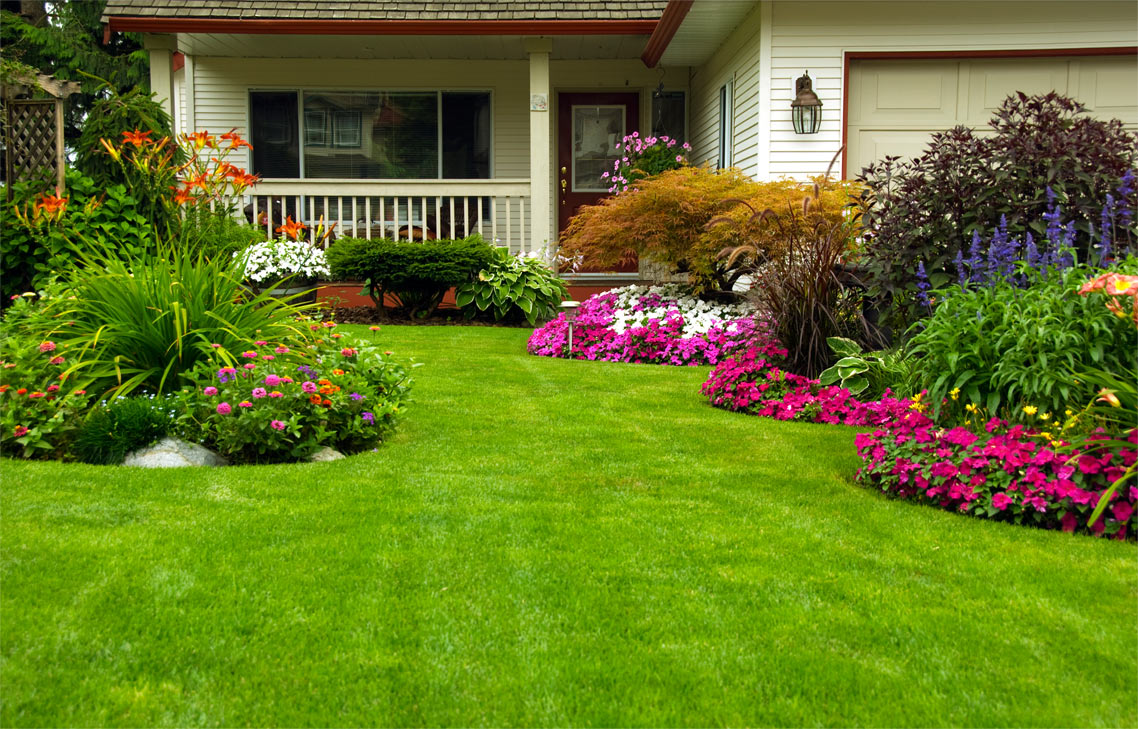 STEP PROGRAM
To ensure that your lawn thrives all season long, our Healthier Lawns 5 Step Program provides fertilizers, weed controls, and specialty herbicides for your lawn.
If your lawn needs something specific, we will make recommendations to you and you can decide on any further treatments.
With Ketelsen Lawn and Landscape's Healthier Lawns 5-Step Program, you can be confident of great results!
We want your lawn to thrive, our services were created to do just that!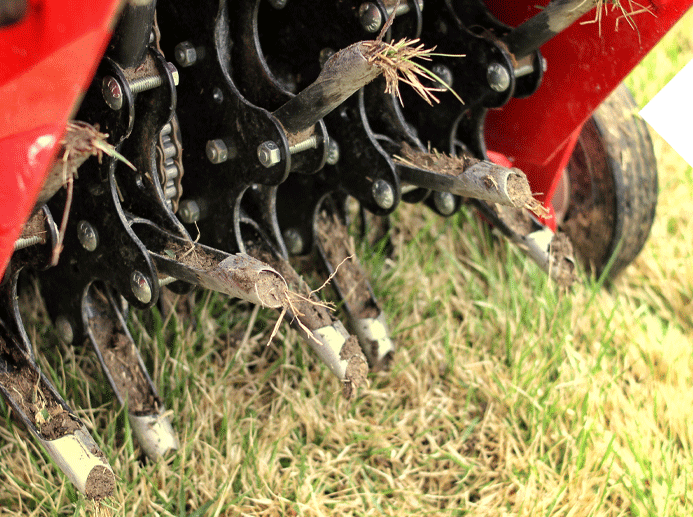 lawn aeration
Our core aeration service allows for better nutrient movement to your lawn and helps to alleviate soil compaction, reduce thatch buildup, and promote water penetration to the root zone.
Lawn aeration also provides a natural seed bed for overseeding in the spring and fall.
soil quality restoration
(Rebates Available)
While standard aeration is great for breaking up compacted soil, deep-tine aeration creates macropores in your soil using tines that are longer than four inches. The additional depth provides deep drainage, breaks through soil layers, allows your grass to form deeper roots, and promotes better overall lawn health.
After aerating, we topdress your entire lawn with compost. Getting compost into the aeration holes will help break down compacted soil even more, while giving your lawn a nutrient-rich, natural fertilizer. This allows water to penetrate further into the ground, promoting deeper root growth for a healthier lawn.
Johnson County offers a reimbursement program designed to encourage soil quality restoration. Contact us to learn how you may be eligible.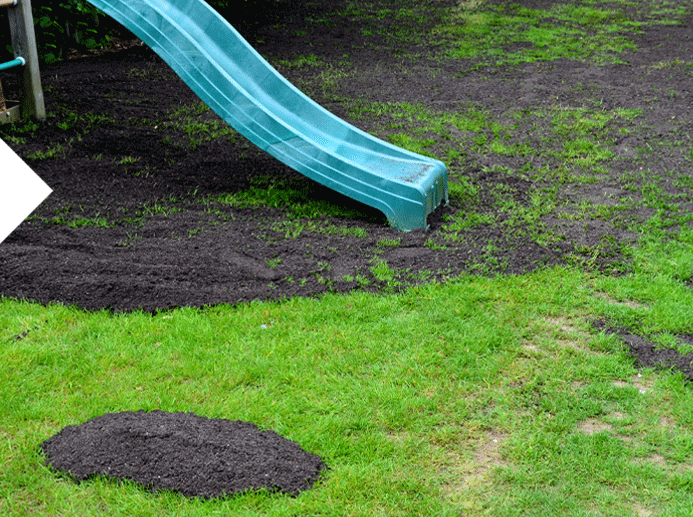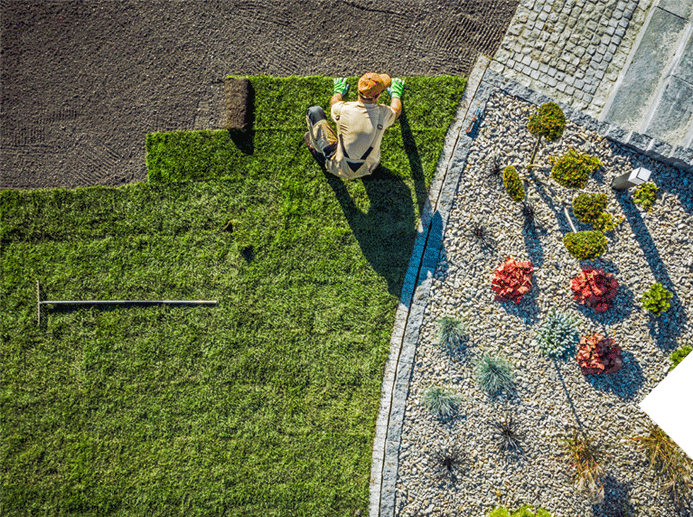 seeding + sodding
Our lawn seeding and reseeding services include a seed blend that is appropriate to the environmental conditions in your yard.
When choosing seeds, we consider the amount of sun or shade, expected moisture levels, and soil type and quality. If you are wanting quicker results, we recommend sodding.
We use 100% locally grown Kentucky Bluegrass sod that gives you a beautiful lawn as soon as it's installed.
mulch delivery + install
We sell, deliver, and install premium shredded hardwood bark mulch that has been double processed for quality and consistency. Our mulch naturally varies in color from dark Irish Setter red to chocolate brown with no artificial dyes or pigments.
This is the finest natural mulch available on the market and considered the preferred choice of homeowners and nurseries.
However, if you have a specific color or style of mulch in mind, let us know and we can accommodate.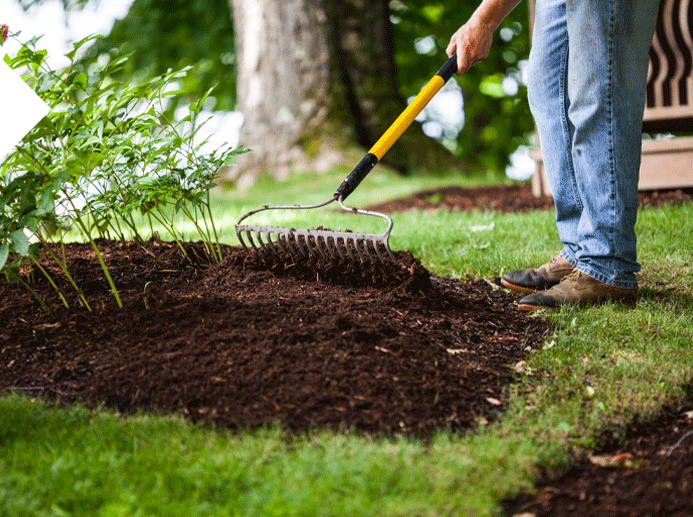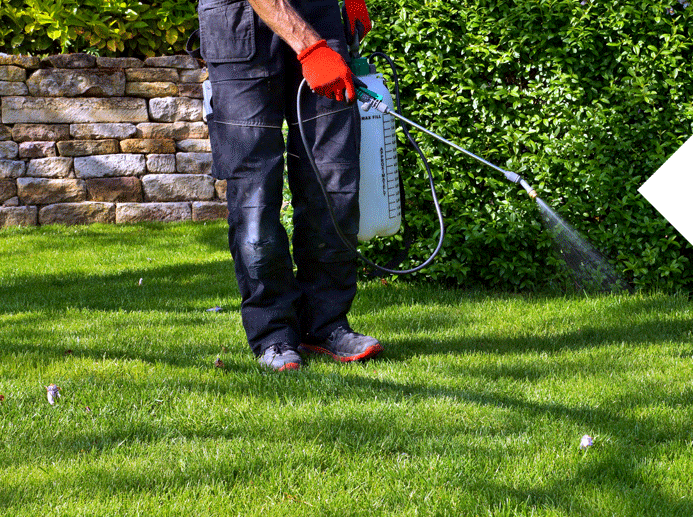 perimeter pest control
With our perimeter pest control, we spray around the entire foundation of your home, including each entryway. Your home will be protected from ants, boxelder bugs, centipedes, clover mites, crickets, earwigs, fleas, millipedes, silverfish, sowbugs, spiders, ticks, and more.
Perimeter Pest Control can also be added onto our Healthier Lawns 5 Step Program for a discounted rate.
lawn + garden maintenance
With our maintenance services, we can remove unwanted bushes, plants, weeds, and fallen leaves.
We can also shape up your overgrown bushes or low hanging tree branches.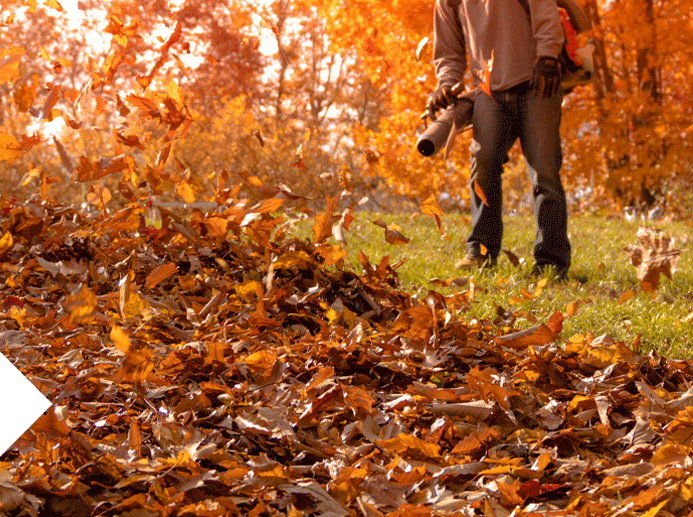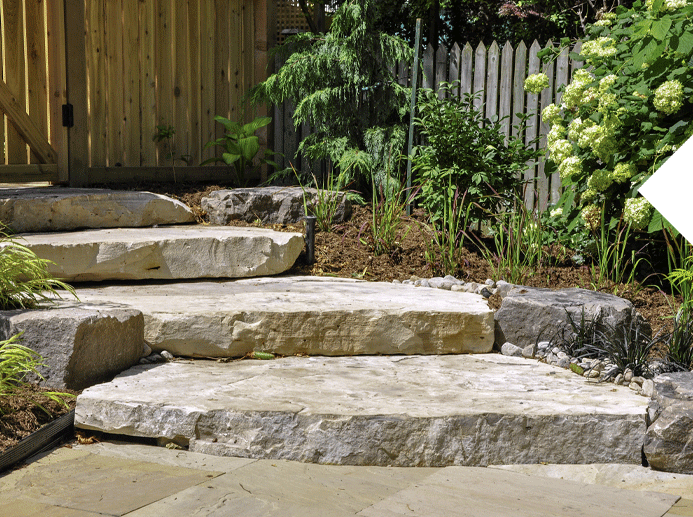 small-scale hardscapes
In addition to a beautiful lawn, we can help you create the perfect space to relax outside with family and friends. Our hardscape services include decorative retaining walls, patios, brick edging, dry creek beds, and more.
We are proud to say that all of our materials are locally sourced here in Iowa.
Now is the perfect time to get started!